Comcare v Michaela Banerji [2019] HCA 23
By Calvin Gnech, Criminal Lawyer and Legal Practice Director at Gnech and Associates
13 July 2021
On 7 August 2019, the High Court of Australia handed down what is being described as a landmark decision which decided whether certain "impugned" provisions of the Public Service Act imposed an unjustified burden on the implied freedom of political communication. 
The High Court unanimously held that the impugned provisions had a purpose consistent with the constitutionally prescribed system of representative and responsible government, namely the maintenance of an apolitical public service. The Court, also held that the provisions were reasonably appropriate and adapted or proportionate to their purpose and accordingly did not impose an unjustified burden on the implied freedom.
An employee in the Department of Immigration and Citizenship, Ms Banerji used the Twitter handle "@LaLegale" to broadcast more than 9,000 tweets, many of which were critical of that Department, its other employees, policies and administration, and Government and Opposition immigration policies and members of Parliament. Some of the tweets, according to the Administrative Appeals Tribunal, are "reasonably characterised as intemperate, even vituperative, in mounting personal attacks on government and opposition figures".
Following an investigation, a delegate of the relevant Agency Head determined that the respondent had breached the Australian Public Service ("APS") Code of Conduct ("the Code") and proposed a sanction of termination of employment. After providing Ms Banerji with opportunities to respond to the proposed sanction, the delegate decided to impose that sanction under s 15(1) of the Public Service Act, and a notice of termination of employment was provided to Ms Banerji.
As set out in the Public Service Act, the Code included a requirement that APS employees "at all times behave in a way that upholds the APS values and the integrity and good reputation of the APS" (s 13(11)); the APS values included that "the APS is apolitical, performing its functions in an impartial and professional manner" (s 10(1)); and an Agency Head could impose sanctions on an APS employee found to have breached the Code, including termination of employment (s 15(1)). Departmental and APS guidelines cautioned against unofficial public comment and recorded a "rule of thumb" that anyone posting material online should assume that their identity and employment would be revealed.
The Administrative Appeals Tribunal (AAT) determined in Ms Banerji's favour finding the use of the Code of Conduct as the basis for the termination of Ms Banerji's employment impermissibly trespassed upon her implied freedom of political communication.
The High Court set aside the AAT decision reinstating Ms Banerji's termination of employment.  In doing so the High Court found the fact Ms Banerji used a synonym was irrelevant.  Confirming the rule of thumb, stating, anyone who posts material online, particularly on social media websites, should assume that, at some point, his or her identity and the nature of his or her employment will be revealed. 
Employees should take warning from this decision in that personal social media posts can be relied upon by an employer to terminate the employee's employment however the decision must be considered on its individual merits.   No two cases are ever identical.  This decision does not provide an employer free rein to terminate the employment of employees for any social media breach.  The High Court confirms the imposition of a sanction remains a matter of discretion and that discretion must be exercised reasonably by the employer, according to the nature and gravity of the subject contravention.  
Although not specifically addressed within the decision, Bylawyers commentaries[1] succinctly outline the common law surrounding the ordinary relationship of employer and employee. Such a relationship imports 'implied duties of loyalty, honesty, confidentiality and mutual trust': Kirby J, in Concut Pty Ltd v Worrell [2000] HCA 64 at [51]. The implied duties include a requirement for employees to obey the reasonable and lawful instructions of their employer, otherwise known as 'the duty of obedience', and a duty to exercise due care and skill when carrying out their duties. Workplaces necessarily involve interaction between employees. Given the degree of interaction and the cooperation necessary between humans in a workplace, it is inevitable that at times tensions, friction and conflict can arise between employees themselves and/or employers over workplace issues. Breaches of discipline can occur. An employee who engages in misconduct will breach an implied duty to their employer. The implied duties are the basis for an employer's right to manage the unsatisfactory conduct or performance of its employees at its workplace.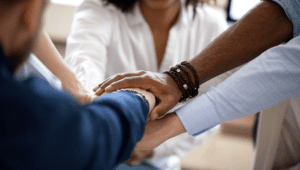 It is important to understand this decision does not silence employees from having their own opinions. It instead recognises and balances that while employees may have some freedoms and rights, they also have obligations. Employees must comply with their lawful and reasonable obligations to their employer.[2]
Some legal commentators have suggested the decision of the High Court is entirely correct however the law is terrible and needs to be changed so there is a properly protected right to speak freely about government affairs.  Others say the High Court have determined this issue in a balanced and responsible way providing necessary freedoms to employees however balancing the duties owed by an employee to his or her employer. 
---
[1] Disciplinary issues in employment law relationships, Bylawyers Commentaries.
[2] This paragraph finds its basis from Jerome Doraisamy, Lawyers Weekly, Electronic Platform . 8 August 2019.