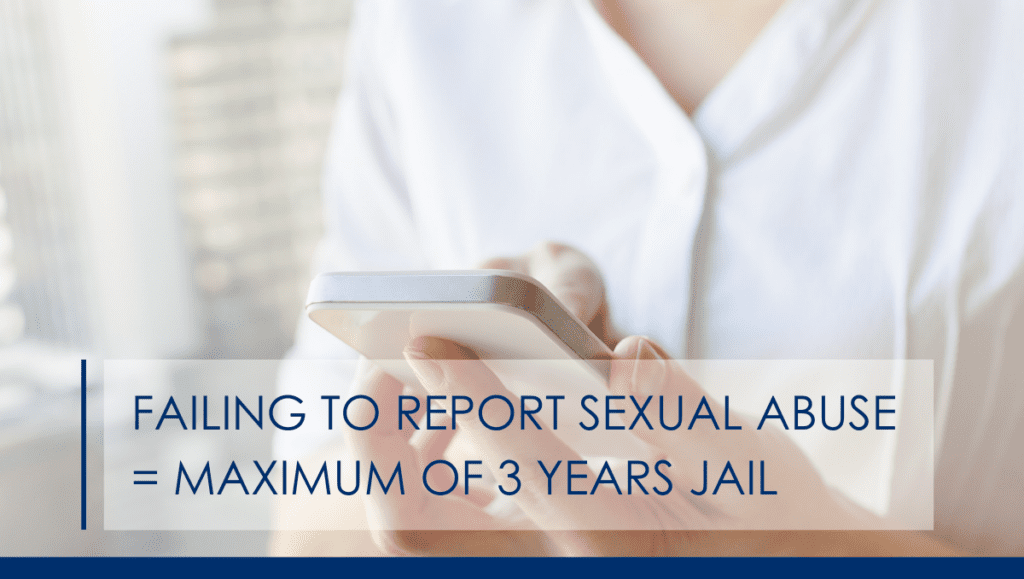 By Calvin Gnech, Criminal Lawyer and Legal Practice Director at Gnech and Associates
05 July 2021
As of today, 5 July 2021, a new offence pursuant to section 229BC of the Criminal Code comes into force.  This new offence requires all adults, who believe on reasonable grounds that a child is a victim of sexual abuse, to disclose that information to a police officer as soon as practicable.  An adult who fails to comply with this law is liable to an offence with a maximum penalty of three years imprisonment. 
Like most new legislation there is often good policy intentions behind the change, but unfortunately good policy intention does not always make good law.  Law is a different creature to that of policy. 
This post is not meant to be controversial. Gnech and Associates firmly believes that all steps possible should be taken to ensure children are protected from harm. The problem here is not with the intent of the laws, but issues surrounding their interpretation and practical application.
The difficulty with legislation like this is it uses legal terms such as 'believes on reasonable grounds' and 'as soon as reasonably practicable'. Trained professionals like police officers, lawyers and judges often struggle to determine where the line in the sand starts for legal tests such as 'reasonable belief'. How then can a lay person have certainty around such terms to protect themselves against committing a criminal offence drafted in this way? Honest, moral people conducting themselves in good faith can be captured by the criminal law when legislation like this lacks absolute precision.
The criminal jurisdiction, given the potential consequences, must be black and white when it comes to criminal liability. That is, a reasonable person must clearly know when they are breaking the law and when they are not.
By nature, some people tend to be conservative and others are more prone to take risks, while many fall somewhere in the middle. One outcome of this is that the spectrum of what is 'reasonable' is broad. What one person thinks is reasonable, another will not.
Making an allegation of sexual abuse is not to be taken lightly. Such a claim could ruin a person's life if incorrect. Of course this does not mean that reports to police should not be made. However it does mean that, often rightly, individuals frequently wait to ensure such a belief has a foundation before making an allegation. Does this mean an adult who waits a little longer to confirm their suspicions before contacting police will face criminal prosecution?
Legislative drafting of criminal offences in recent times has drifted into the 'grey' instead of the 'black and white' and this is fraught with danger.
It is sometimes easy to identify obvious cases of sexual abuse, however more often than not, such abuse is not so apparent. If you fail to identify these cases does it warrant criminal prosecution?