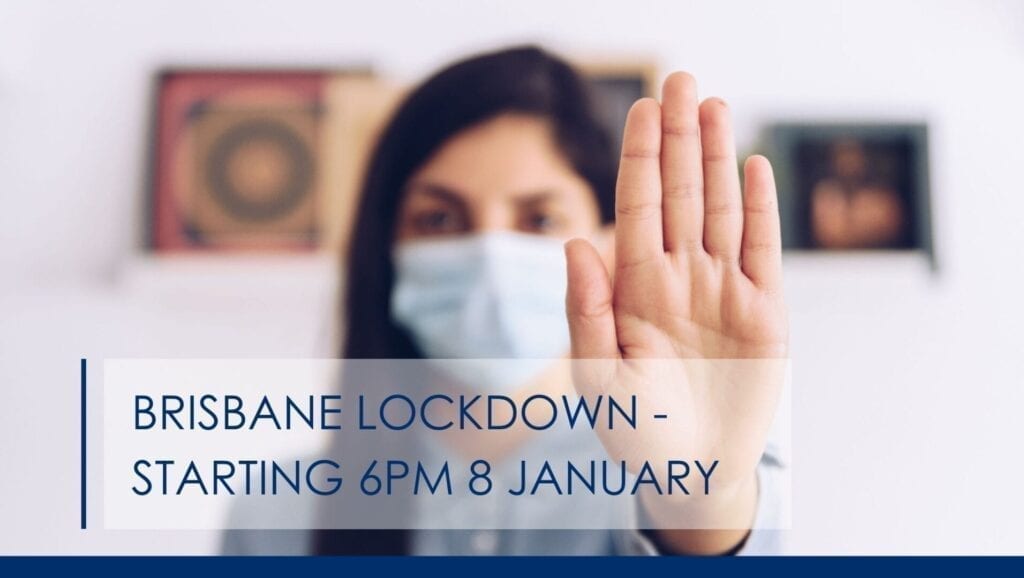 By Calvin Gnech, Criminal Lawyer and Legal Practice Director at Gnech and Associates
08 January 2021, 11:30am
A cleaner at a quarantine hotel yesterday tested positive to the new highly infectious strain of Corona Virus which has largely only been seen before this week in the United Kingdom.  Due to the new strain having entered QLD, Greater Brisbane will, from 6pm tonight go into a three day lockdown. 
The lockdown requires those from the Brisbane, Moreton Bay, Ipswich, Redlands and Logan areas to stay at home unless leaving for a permitted reason. 
Residents are permitted to leave their house for the following reasons:
Shopping for essentials, food and necessary supplies
Medical or healthcare needs, including compassionate requirements
Exercise with no more than one other person, unless all from the same household
Providing care or assistance to an immediate family member
Work, or volunteering, or study if it is not reasonably practicable to work or learn remotely
Child custody arrangements
Legal obligations
Visit for end of life
Attend funeral or wedding in line with restrictions (a maximum of 20 guests)
It is also mandatory to wear a mask if leaving your home for any of the above reasons.  There is a $200 fine for failing to wear a mask outside of your home, with extra police tasked with managing the lockdown period. 

The maximum penalty for breaching a public health direction under the Public Health Act 2005 without a reasonable excuse is 6 months imprisonment or a fine of $13,345.
Other restrictions provided include:
No more than two visitors to the household per day (in addition to those currently staying in the household), excluding care workers or volunteers
All businesses that can remain open must adhere to one person per 4 square metres with maximum of 20 to 50 with COVID Safe or Industry Plan
Restaurants and cafes to provide takeaway service only
Cinemas, entertainment and recreation venues, gyms etc to close
Places of worship to close
Weddings involve a maximum of 20 people, including the celebrant and witnesses
Funerals involve a maximum of 20 people
Mandatory mask wearing anywhere outside of your home
No visitors to aged care facilities, hospitals, disability accommodation services or correctional facilities.
There are currently no kilometer travel limits imposed, but the government is asking residents of the above mentioned Greater Brisbane areas to limit their travel during this time.