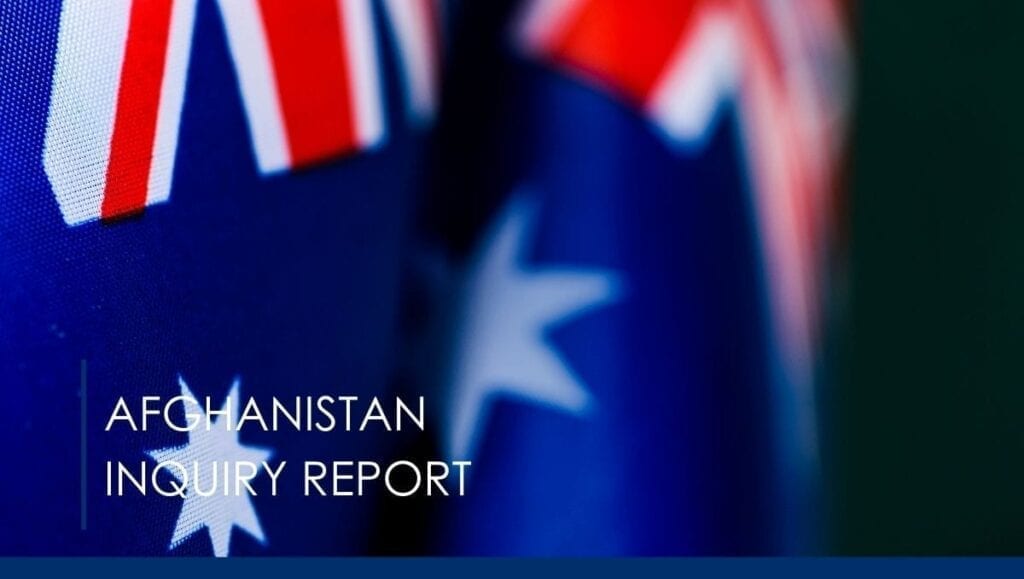 By Calvin Gnech, Criminal Lawyer and Legal Practice Director at Gnech and Associates
02 December 2020
In March 2016, the General-Inspector of the Australian Defence Force (ADF) opened an investigation into serious misconduct (including allegations of war crimes) committed by Australian soldiers in Afghanistan between 2006 and 2016. 
After 4 years of inquiry, a report has last week been released. The 531 page document is split into 3 parts. 'Part 1 – The Inquiry' gives general background information and context, including the applicable Law of Armed Conflict and Rules of Engagement. 'Part 2 – Incidents and Issues of Interest' reports on the specific incidents being investigated in the report. This section is entirely redacted for security and legal reasons. 'Part 3 -Strategic, Operational, Organisational and Cultural Issues' delves into the culture and systemic make-up of the ADF and its special forces units.
The Inquiry has found 25 incidents where war crimes were alleged to have been committed at the hands of ADF personnel who were involved either as alleged principals or accessories. 36 matters have been recommended to be referred to the Australian Federal Police for criminal investigation.
The report speaks also to the culpability of leadership in the ADF.  It is alleged that much of the behaviour was 'commenced, committed, continued and concealed' at the patrol commander level and that much responsibility lies there.  There was no evidence found that there was knowledge of, or reckless indifference to war crimes by commanders at troop/platoon, squadron/company, Task Group Headquarters or higher. However, the report acknowledges the moral command responsibility held by commanders over their subordinates.  The report states:
"Commanders are both recognised and accountable for what happens 'on their watch', regardless of their personal knowledge, contribution or fault."
While the acts alleged to have been committed in the report are deeply shocking, they should still be read with an recognition that nothing has yet been proven. Like everyone else, the ADF personnel and leadership who are subjects of the inquiry and any forthcoming criminal or disciplinary action, are entitled to the presumption of innocence. As the report itself says,
"Because of the nature of this Inquiry, which is not a criminal trial, it cannot and does not find guilt in any individual case."
Any person needing legal advice in relation to this inquiry can contact the team at Gench and Associates on 3558 1040, 0438 791 109 or through email to admin@gnechlawyers.com.