R v Beck [1990] 1 Qd R 30; 43 A Crim R 135
By Calvin Gnech, Criminal Lawyer and Legal Practice Director at Gnech and Associates
9 September 2020
Any person who aids another to commit a crime whether through assistance or encouragement may be found guilty of the same offence. But is mere presence at the scene of the crime enough?
Out of the unimaginable horror that accompanied the offending in R v Beck [1990] 1 Qd R 30, the Court of Appeal was called on to consider that important question. In doing so, the Court found that there was an additional requirement to be implied in the words of the party provision (Section 7 of the Criminal Code) – an intention to aid. As such, mere presence will not be enough unless the person also knew what offence was being committed or at least what offence might be committed by the person he or she was aiding.
What Happened?
Sian Kingi was riding her bicycle home alone a pathway near Noosa Junction when she crossed paths with a podgy woman with over-bleached blonde hair. The woman stopped the pretty blonde 12-year-old, claiming she was looking for a lost poodle.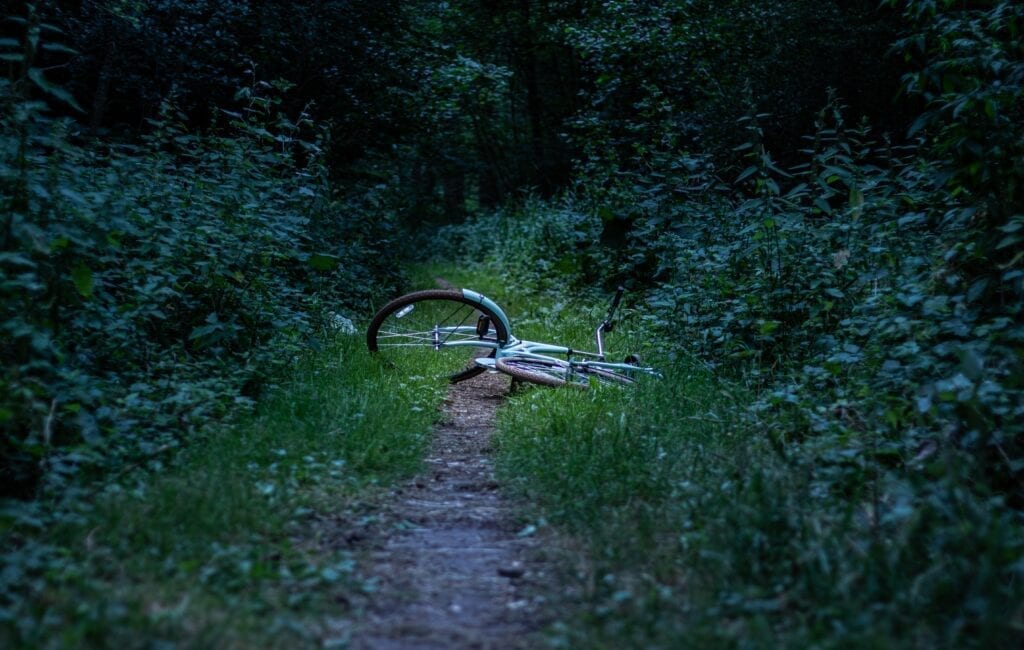 To the woman, Sian fitted her sadistic husband's long-held fantasy about blonde-haired schoolgirls. Valmae Fay Beck was an insecure 44-year-old mother of six, desperate to hang on to husband Barrie John Watts 10 years her junior. Only hours before she agreed to help Watt be 'the first and last' sexual partner of a young girl. The couple were in their seventh week of a violent murderous crime spree in south-east Queensland.
For Sian that fateful meeting on the afternoon of November 27, 1987 meant her life would come to a brutal depraved end so cruel it sent shockwaves around the country.
Beck distracted Sian with the bogus missing dog story while Watts approached from behind and grabbed her. He bundled her into their beat-up white Holden Kingswood station wagon.
Her arms and mouth were taped and the couple drove the terrified schoolgirl to a remote spot in Tinbeerwah forest about 12km away when she was dragged out on to an old eiderdown to be raped, sodomised, and strangled by Watts while Beck looked on.
The two then drove to their rental home in Lowood, west of Brisbane, and watched television. A nationwide manhunt ensued as the horror of the crime tore through the community.
Six days later on December 3, a fruit picker found Sian's body, still clad in her bloodied Year 7 Sunshine Beach School uniform, in a dry creek bed.
Police Investigation
As a result a police investigation commenced by Queensland Police, and in concert with New South Wales Police, Beck and Watts were located hiding in a motel at The Entrance on the NSW Central Cost a few weeks later. Beck was questioned and openly confessed to police, including details about whether she had hidden the knife, rope and quilt that was used at the scene.
Watts and Beck were charged with murder, abduction and rape.
At their first appearance in the Noosa Magistrates Court on December 15, 1987, the pair were pelted with rocks by angry members of the public.
Police secretly tape recorded conversations between the evil pair while they waited for a court hearing, with Watts telling Becks: "I'd like to do it again. You wanted it as well. You wanted to do it again."
Conviction and Appeals
On the 20th October 1988, Beck was convicted of murder in the Brisbane Supreme Court. The Crown case was that Beck had been an accessory to the abduction, rape and murder of young Sian, by her de facto husband. Beck pleaded guilty to the abduction and rape but not to the murder. Beck appealed the murder conviction. Watts also was found guilty and jailed for life for the rape and murder of Sian.
A number of separate grounds were specified in the notice of appeal but the appeal itself hinged on a single ground – that there was no evidence to sustain a conviction or, alternatively, that no reasonable jury could have found the appellant guilty upon the evidence presented in the case for murder.
Defence argued the verdict by the jury was, in the circumstances, unsafe and unsatisfactory. It is interesting to be mindful of the fact that Beck did not give evidence a trial.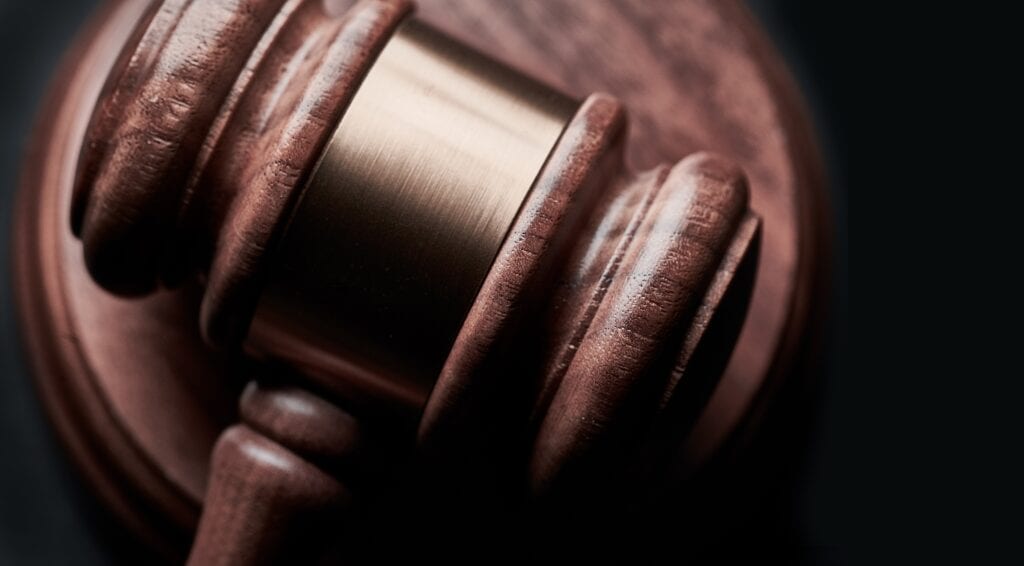 Appeal dismissal
The bench of the Court of Appeal was Macrossan CJ, McPherson and Derrington JJ and on 3 August 1989 the Court of Appeal unanimously dismissed Beck's Appeal and held the following:
A person can become an accessory to a principal's crime by virtue of being present, in certain cases. (per Macrossan CJ) A calculated presence or a presence from which opportunity is taken can project positive encouragement and support to a principal. (per Derrington J) At common law it is necessary in a case where presence is relied on, to prove that the alleged accessory's presence did aid the principal by providing encouragement. This is not, however, necessary under the Code, provided that the conduct was engaged in for the purpose of aiding the principal, even if aid was not in fact provided as s 7(b) makes an accessory liable if he does the act for the purpose of enabling or aiding the other to commit the offence.
(per Derrington J) "Probable" consequences of common purpose in s8 imports an objective not a subjective test.
"Aid" as used in s 7 of the Code imports a requirement that the accessory act with relevant knowledge.
Discussion of the meaning of the word "encouragement" in the context of accessorial liability.
(per Derrington J) Once a person has encouraged a prospective principal to commit a crime, he must, in order to escape responsibility (when the crime contemplated to be committed) unequivocally dissociate himself from the further provision of aid. In the present case this should have been done with such force as was necessary to overcome that which her prior conduct had engendered, to sterilize such encouragement as she had given. Of course, the actual terms and mode of any such communication could be quite flexible, but its substance must amount to the removal of the encouragement already given.
(per Derrington J) Discussion of the connection between accessorial liability under ss 7 and 8, and the defence under s 23 (act independent of will)
(per Macrossan J) Discussion of the terms in which juries should be directed where alleged confessional statements also contain self-serving elements.
The Jury's Inferences
Derrington J concisely summarized the inferences the jury were openly able to draw from the evidence in regard to Beck's position at the time of the relevant murder:
That although she did not wish that he commit them, she had willingly helped him to commit the prior crimes of abduction, rape and sodomy;
That her motive was her desire to retain his love, a motive which continued during the relevant time;
That her earlier conduct had aided him and further had provided additional aid in the form of encouragement to him to commit those offences;
That in the totality of the circumstances her continued presence at the relevant time implied a continuation of her earlier preparedness to support him in his further crimes, notwithstanding her contrary wishes as to them;
That her support at the relevant time could have included a then present willingness to help him to cover up the murder and to escape its consequences;
That the implication of her continued support was strengthened by her actions which, if not positively helpful, were encouragingly compliant;
That he must have been aware of the implication from her presence and attitude, and that he was encouraged by it and acted on it;
That she must have been aware of the encouragement which her continued support provided, even if she did not wish that it should be so.
A Legal Question of Criminal Responsibility by Aid
Once these inferences were accepted, it then became a strictly legal question as to whether Beck's conduct made her criminally responsible for the murder by aiding Watts.
Section 7(1)(c) Criminal Code states every person who aids another person in committing the offence is guilty of the offence and may be charged with actually committing it. Macrossan CJ examined the word "aider":
It is not possible to be an aider through an act which unwittingly provides some assistance to the offender in the commission of the offence and it is not possible to be an aider, whatever the intention, unless support for the commission of the offence is actually provided. In some cases (see Wylie Payne and Harper, Kenniff [1903] St R Qd 17 at 43 and Clarkson (1971) 35 Cr App R 445) where positive intervening acts in support of the commission of the offence by the principal offender may not have occurred it has been natural to speak of encouragement and this will often by an appropriate word to convey, in the absence of direct physical involvement, the relevant active element in aiding which has taken place.
It is not, however, the word which the statute uses and sometimes it may not be an appropriate word in cases of aiding which occur where the aider stops short of active intervention. Encouragement may have a sense of active incitement which will not ways be appropriate.
It is possible, after all, to aid someone in the commission of an offence while harbouring feelings of disapproval of the offence and of the conduct involved in it. This form of aiding could occur because of the strong call of a bond felt by the aider with the principal actor who, for his or her part, may need no encouragement and is determined, anyhow, to attempt to commit the offence.
If the word "aids" needs any explanation at all, it might, on occasions by better understood in its effect by the use of such words such as "give support to … help, assist"" see Collins English Dictionary and Shorter Oxford Dictionary. The word which the Code itself uses is "aids" and it will always be necessary to revert back to that definition. There must be some deliberate positive involvement, if not active physical involvement, when the offence of aiding occurs.
More on section 7(c)
Derrington J further elaborates on section 7(c):
In order to come within the scope of s 7, the aider must know what the principal is doing or will do under any plan between them. If she aids the principal in a plan between them and then the latter goes beyond the terms of the plan to commit another offence by a further act, the aid will not have been lent to that act or that offence:
Brennan (1936) 55 CLR 235 at 264-265. Similarly in Johnson v Youden [1950] 1 KB 544 at 546 Lord Goddard CJ said: "Before a person can be convicted of aiding and abetting the commission of offence he must at least know the essential matters which constitute that offence."
However this principle will by its own terms cease to have application where the aider is present when the principal begins to depart from the original plan and to commit a further offence, and, knowing that the principal is then venturing into the further offence, she discontinues to provision of aid/support. In those circumstances her continued compliant presence may however be a signal of continued support which may amount to aid by way of encouragement.
Even with such knowledge her mere presence at the commission of the offence would not alone have meant that she was aiding her husband. There must have been "something in the nature of assistance or encouragement, either by act or word": Kenniff [1903] St R Qd 17 at 43.
A person will not be convicted as an accessory "on his thoughts, unaccompanied by any physical act other than the fact of his mere presence": Allen [1966] AC 1 at 9; 47 Cr App R 243 at 251. Put another way, a mental intention to render assistance is not enough: Jones (1977) 65 Cr App R 250. However, the aid is not required to relate directly to the act which constitutes the offence. It may consist of a peripheral act which in turn aids the prime actor in the total enterprise.
Although at common law it would be necessary to prove that in fact the appellant's presence did aid her husband by providing such encouragement (Clarkson (1971) 55 Cr App R 445) it is not necessary to do so under s 7 of the Code, providing that it was given by her with the purpose of aiding him; for even if aid was not in fact provided, s 7(b) makes an accessory liable if he does the act for the purpose of enabling or aiding the other to commit the offence.
The Principle set out in Coney
The principle is classically set out in the following citation from the judgment of Hawkins J in Coney (1882) 8 QBD 534 at 557:
"In my opinion, to constitute an aider and abettor some active steps must be taken by word, or action, with the intent to instigate the principal, or principals. Encouragement does not of necessity amount to aiding and abetting, it may be intention or unintentional, a man may unwittingly encourage another in fact by his presence, by misinterpreted words or gestures, or by his silence, or non-interference, or he may encourage intentionally by expressions, or gestures, or actions intended to signify approval. In the latter case he aids and abets, in the former he does not. It is no criminal offence to stand by, a mere passive spectator of a crime, even of a murder. Non-interference to prevent a crime is not itself a crime. But the fact that a person was voluntarily and purposely present witnessing the commission of a crime, and offered no opposition to it, though he might reasonably be expected to prevent and had the power to do so, or at least to express his dissent, might under some circumstances, afford cogent evidence upon which a jury would be justified in finding that he willfully encouraged and so aided and abetted. But it would be purely a question for the jury whether he did so or not."
'Escaping' criminal responsibility
Beck's specific actions and what she needed to do to ESCAPE being held criminally responsible for the murder was also discussed by Derrington J:
"…her failure to express any dissociation from the crime or withdrawal of further help, when read with her earlier willingness to help could be regarded as indicative of her intention as communicated to her husband by this silence."
That earlier conduct included the feature that, although for some time past she had expressed opposition to her husband's scheme to abduct and rape a school girl, she had nevertheless actively participated in aiding him to do it, a co-operation against her express wishes which would well neutralise the effect of her advice to him not to go on with the murder.
Her willingness to override her wishes and to aid and assist him in those crimes could well have added meaning to the quality of her later actions and her failure to attempt to dissuade him by an express and forceful withdrawal of her past support so as to amount to a plain communication of continued support and encouragement. She did not have the status of a mere passive onlooker. She cannot escape the continuing ramifications of her support of his other crimes or claim that her position was not coloured by her actions to that point.
In order to escape responsibility in these circumstances, she could have withdrawn the encouragement which she had already set up by her earlier conduct and maintained her continued presence. Knowing of her husband's intended murder of the girl, she should unequivocally have dissociated herself from any further provision of aid.
This should have been made with such force as was necessary to overcome that which her prior conduct had engendered. It was her obligation to correct his understanding so that he would then known that he could expect no further aid or assistance from her in that enterprise and that if he had felt encouraged by her prior help he should feel it no longer.
Of course, the actual terms and the mode of any such communication could be quite flexible, but is substance must amount to the removal of the encouragement already given. For such removal to be efficacious, its strength must bear some relatively to the strength of the antecedent encouragement."
The principle this case holds was concisely put by Shanahan, Smith and Ryan in Carter's Criminal Code of QLD 17th Ed when they said:
"Voluntary and deliberate presence during the commission of a crime without opposition or real dissent may be evidence of willful encouragement or aiding. Intentional encouragement may also come from expressions, gestures or actions intended to signify approval."
Beck's case has been reconsidered and applied by the Queensland Court of Appeal in R v Tabe [2003] QCA 356 and more recently in R v Johnson; ex parte Attorney-General (Qld) [2007] QCA 76. Beck's case has been considered and not overturned in the Court of Appeal of Western Australia, South Australia, Tasmania and Victoria and is widely recognized as the leading authority in regard to the interpretation and application of s 7(1)(c) Criminal Code.